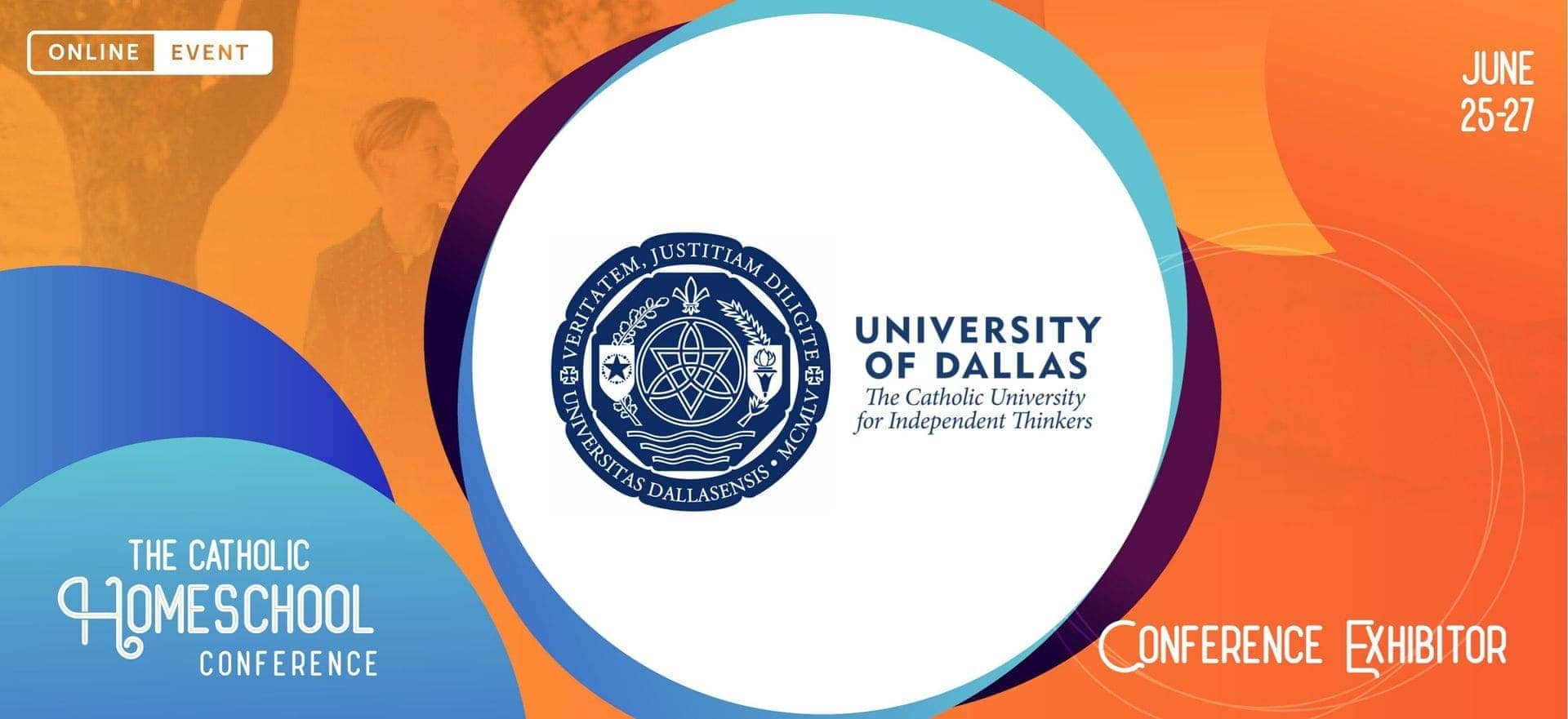 Description
The University of Dallas is a private Catholic liberal arts university with campuses located both in the heart of Texas and the countryside of Rome, Italy. UD is dedicated to the pursuit of wisdom, truth and virtue as education's proper and primary ends. The atmosphere at UD is dedicated to the well-being of the entire person, producing graduates well equipped to become independent thinkers in the world.
Conference Endorsement
We are always excited to work with our wonderful homeschool families.